If you are in more than one project, you will notice that an active project is always selected when you login. You can choose which project is chosen as the active project on login by following these steps.
On the dashboard select your account. Notice the Project item in the drop down menu. To temporarily change your active project click on it and then select a different project.
To change the active project that loads when you login, select Settings.
Scroll down until you see the Default Project Behavior Card.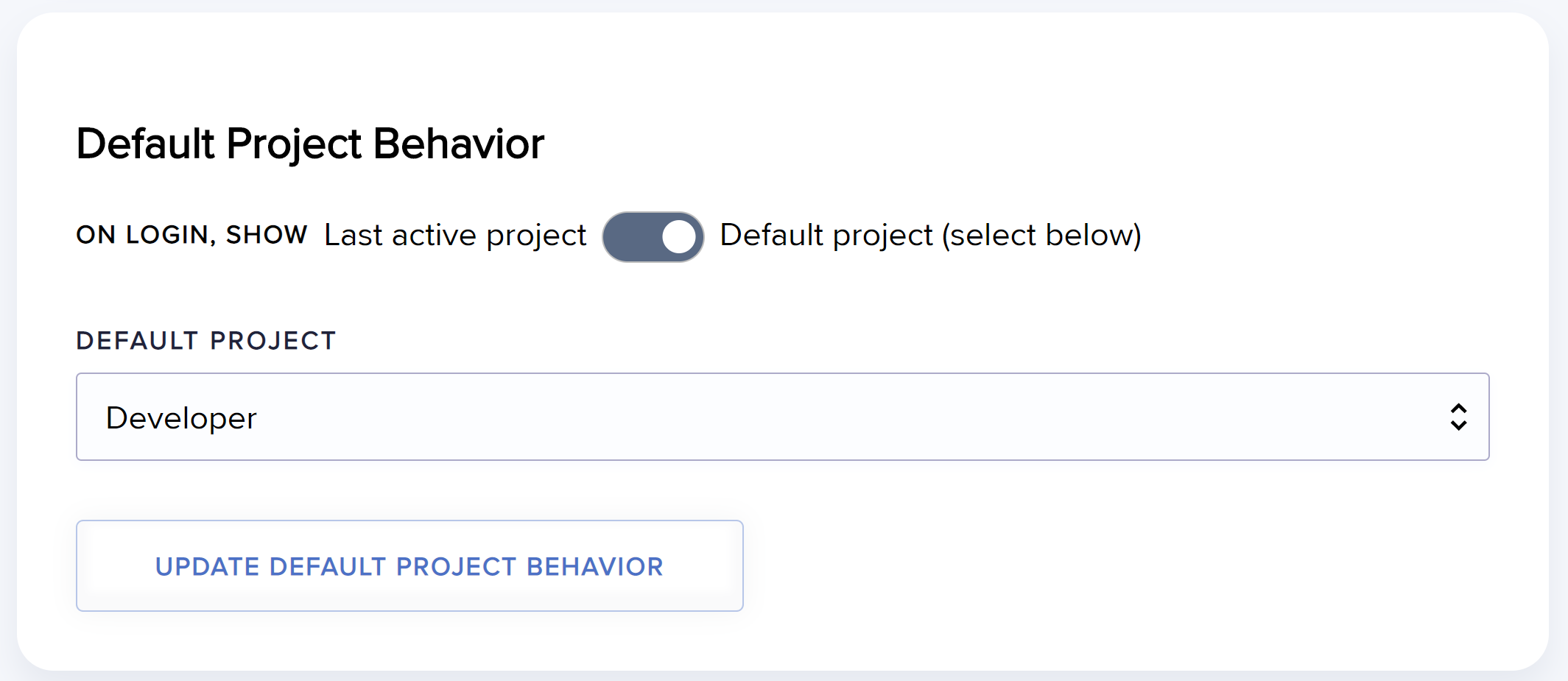 You can change the default active project here. There are two options:
When you select the Last active project option, the active project is set dynamically every time you sign in. It's set to the project that was active when you last signed out.
If you choose the Default project option, the active project is always set to the project specified in the Default Project Behavior card shown above.