Release Date: 2019-06-26
Previously available only as a developer preview, D-Wave Hybrid is now generally available and part of the Ocean SDK.
D-Wave Hybrid provides a simple, open-source hybrid platform for building and running quantum-classical hybrid applications. Use it to build a variety of flexible workflows so resources can be used in parallel to find the optimal solution to a problem.
D-Wave Hybrid provides out-of-the-box workflows to get you started. As a first step, try Kerberos, a workflow in which D-Wave Hybrid coordinates the work between your laptop's CPU and the quantum computer to find solutions, such as finding a valid map coloring. You can later use the framework to optimize a hybrid workflow best-suited for your particular problem.
Note: The Feature Selection Jupyter Notebook uses a hybrid sampler, so it's a good way to get started with D-Wave Hybrid.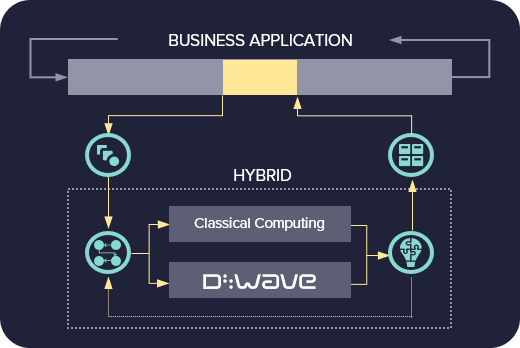 Links: